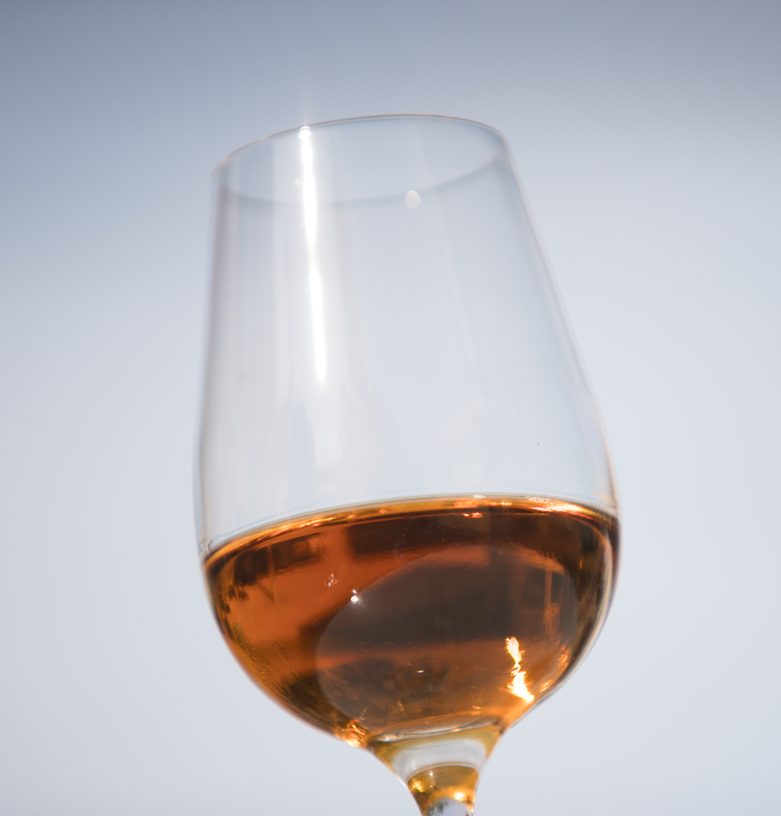 Cream, Medium Cream y Pale Cream
Blends, or cabeceo wines, are sherries that come from the combination of an originally dry wine and a naturally sweet wine or rectified concentrated must. Different types of blends are distinguished by their sugar content and the type of wine used in their production. Learn more!
Elaboration
Cream tends to be commonly known as a 'sweet Oloroso' since it's made from a mixture of Oloroso, which undergoes oxidative aging, and a sweet wine, usually Pedro Ximénez.  
Medium Cream is closely related but not as sweet and is usually made from Amontillado and Pedro Ximénez. However, it's really defined by its sugar content, which must be between 5 and 115 grams per litre.  
The most popular sherry wines in the United Kingdom
Alcoholic contentBetween 15.5 and 22% ABV
Sugar contentCream: 115 – 140 g/L Medium Cream: 5 – 115 g/L Pale Cream: 45 – 115 g/L
Tasting notes
appearance
Dense and creamy, with colours ranging from chestnut to dark mahogany.
palate
Full-bodied with a velvety smooth texture, balanced sweetness and a long, pleasant aftertaste featuring caramelised notes.
aroma
Combines the intense scent of Oloroso with sweet, toasted and nutty notes.
Pairing
An ideal wine to pair with desserts, although it's also perfectly suitable for an aperitif.
Medium Cream
Elaboration
Its less sweet brother, the Medium Cream, is usually made from Amontillado and Pedro Ximénez, but what really defines it is its sugar content, which should be between 5 and 115 grams per liter.
Variety87% Palomino, 13% Pedro Ximénez
Alcoholic content20% vol.
Tasting notes
appearance
Apóstoles is dark amber in colour.
palate
Complex and intense on the palate with notes of caramel, mature wood., nuts and candied orange peel.
aroma
It is an interesting wine with a elegante and delicate nose similar to an Amontillado with notes of concentrated fruits.
Pairing
This wine should be served slightly chilled in a small wine glass. Ideal with foie gras, mature cheeses and red meats.
Cheese, red meats and Foie Gras


Carnes

Pale Cream
Elaboration
Pale Cream, the latest addition to the Blends of Jerez, comes to bring softness and sweetness to organic aging wines such as Fino or Manzanilla, to which rectified concentrated grape-juice is added
Variety100% Palomino Fino
Alcoholic content17,5% vol.
Tasting notes
appearance
Pale golden colour
palate
Light and refreshing with a sweet and pleasing aftertaste
aroma
Clean and delicate with balanced aromas of yeast and fruit
Pairing
Served chilled between 4º and 6ºC in a small white wine glass. Perfect as an aperitif with patés, salmon or salads and also a delicious alternative to a dessert wine.
Learn more about our Cabeceo and Blends