Vermouth La Copa

In González Byass we have references to Vermouth dating back to 1896. The inventory books show the existence of Vermouth between 1896 and 1926.
Elaboration
VarietySoleras of Oloroso y Pedro Ximénez with an average age of 8 years.
Alcoholic content15.5% vol.
Tasting notes
appearance
palate
Smooth and elegant
aroma
Intense spicd aroma, notes of clove and cinnamon stand out.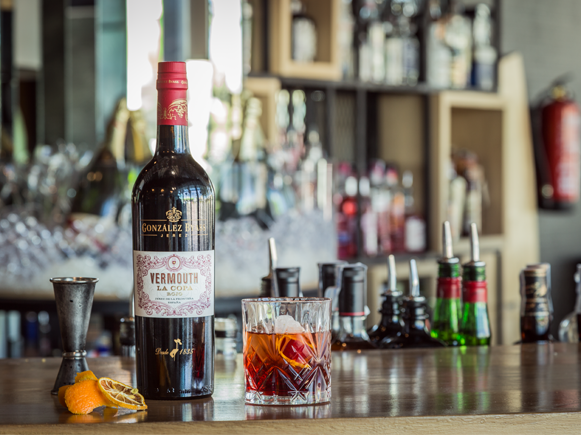 Pairing
The perfect aperitif to revive the classic Vermouth moment.