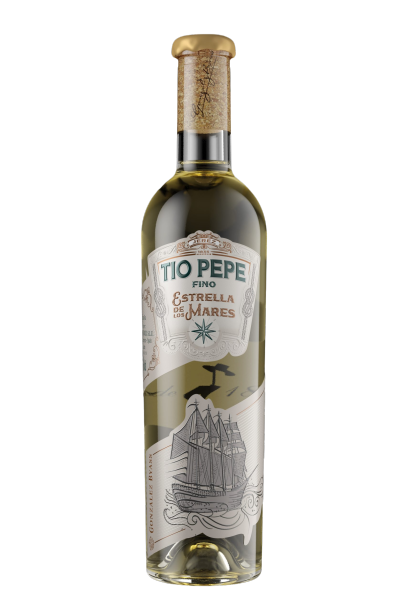 Tío Pepe Estrella de los Mares


Fino Sherry
Tío Pepe, our star wine, has been chosen for the 94 Marine Guard Training Cruise. The crew was there during the month of February 2022, when the ship set out again for the high seas with the dual purpose of honoring the men and women who 500 years ago changed the course of history by circumnavigating the planet for the first time. . . Upon his return to Cádiz, we were moved to see the noble effects of the sea in its constant swaying that causes, in the case of fine and delicate wines, a curious phenomenon of "submerged aging" that gives the wine unique characters.
Elaboration
VarietyPalomino Fino 100%
Alcoholic content15,67%
Tasting notes
appearance
Golden yellow color with olive green reflections. Slightly cloudy due to suspended yeasts.
palate
Its fine, spicy and tasty mouth plunges us into a world where the past and the present come together in an embrace, to commemorate the great feat of the Spanish Crown, the first circumnavigation of the earth.
aroma
Sharp and critical nose with delicate oxidative notes. Elegant aromas of wood and bread mix to offer us a fino where the vicissitudes of travel and submerged biological aging have sculpted a unique Tío Pepe.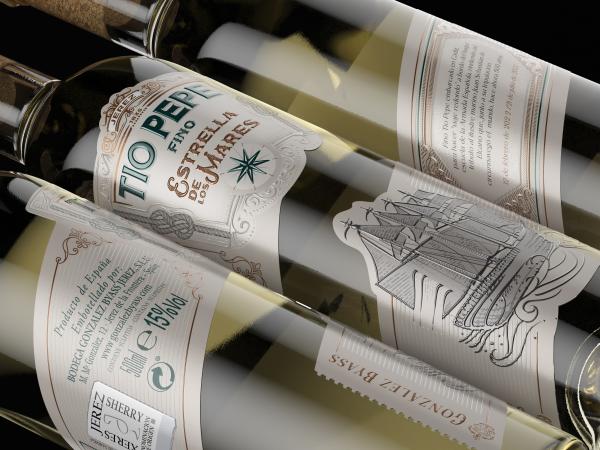 Pairing
Fish
Oily fish, shellfish