González Byass echoes once again in its fourteenth edition of this highly exclusive wine collection.
We welcome Tío Pepe En Rama, a Fino that reflects the unique character of Jerez and show Tío Pepe in the most natural and delicate way.
Remaining faithful to its tradition, González Byass presents Tío Pepe Fino en Rama during spring, the moment when life, light, and joy take over these historic cellars of Jerez. It is during this season that the oenologist Antonio Flores selects those casks that stand out for their singular organoleptic characteristics. It is the instant when the new release of this Fino en Rama, which has not undergone the usual clarification and filtration processes, sees the light.
In its 14th edition, Antonio Flores has discovered 98 casks that represent a journey through the enological history of González Byass. For the first time, the master from Jerez has traveled from the founding cellars of Constancia and Rebollo, with soleras originating in the 19th century, to delve into the 1960s of the 20th century, selecting casks from the soleras of the Gran Bodega Tío Pepe.
Thus, the nose of González Byass has drawn an enological map whose stops have been the selected casks, and its final destination, the new release of Tío Pepe en Rama. This year, its evolution has been influenced by a climate marked by an almost spring-like winter, favoring an active and healthy flor, a prelude to the miracle of life. The result has been this wine that announces the arrival of pure enjoyment.
Tío Pepe Fino en Rama presents itself in the glass with a straw-yellow color with olive green undertones and golden reflections. Slightly hazy, due to the flor that denotes its "en Rama" bottling, it is very expressive and pungent on the nose. Its captivating, fresh, intense, smooth, and creamy palate makes it an essentially gastronomic wine, ideal for enjoying with fish, seafood, vegetables, spicy cuisines, and various rice dishes. Serve chilled in the finest glass.
Due to its uniqueness, Tío Pepe en Rama is produced in small quantities.
"En Rama"
Inspired by the days when Fino was consumed directly from the barrel, Fino en Rama has not undergone the usual clarification and filtration processes. Tío Pepe en Rama is Tío Pepe in its purest form.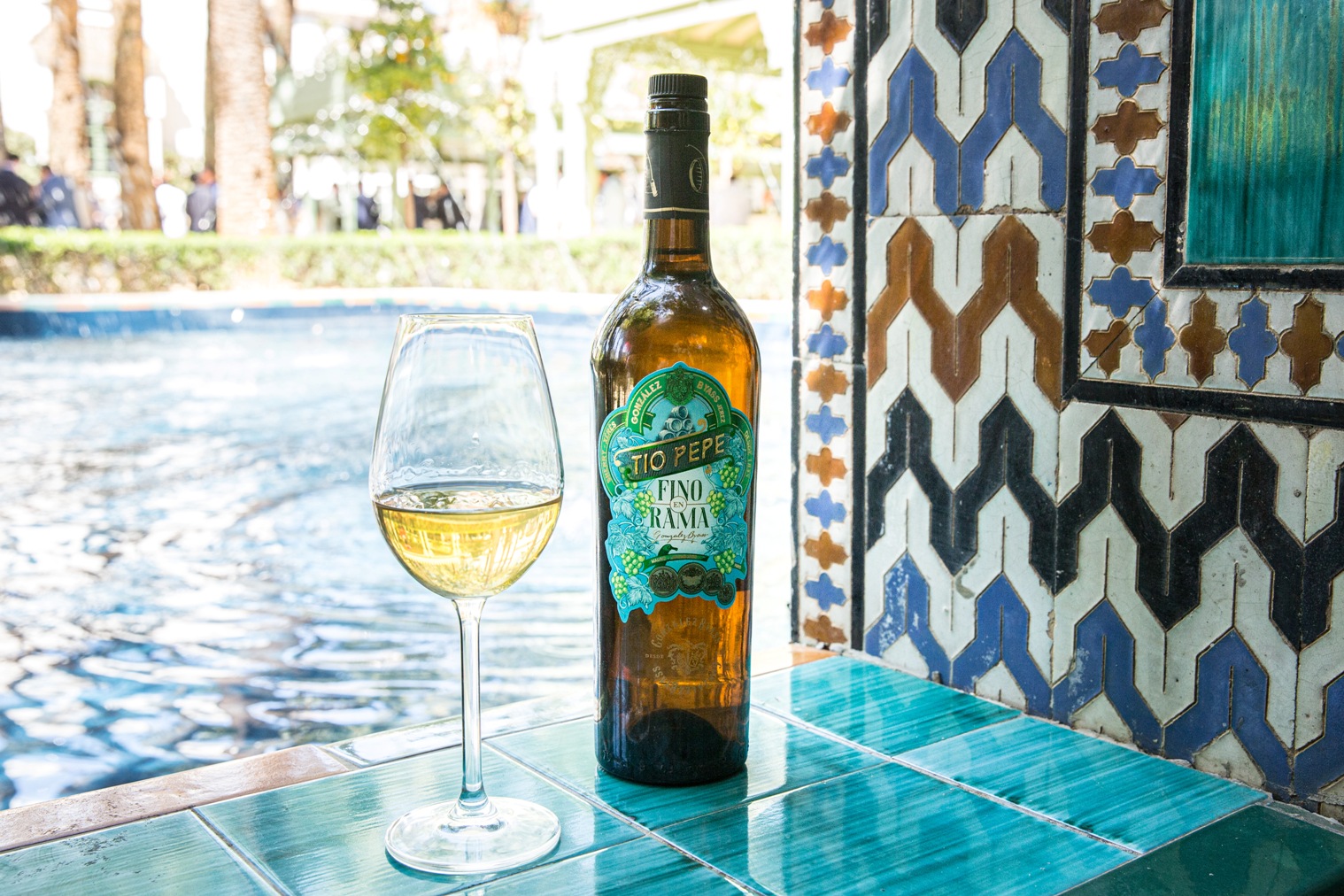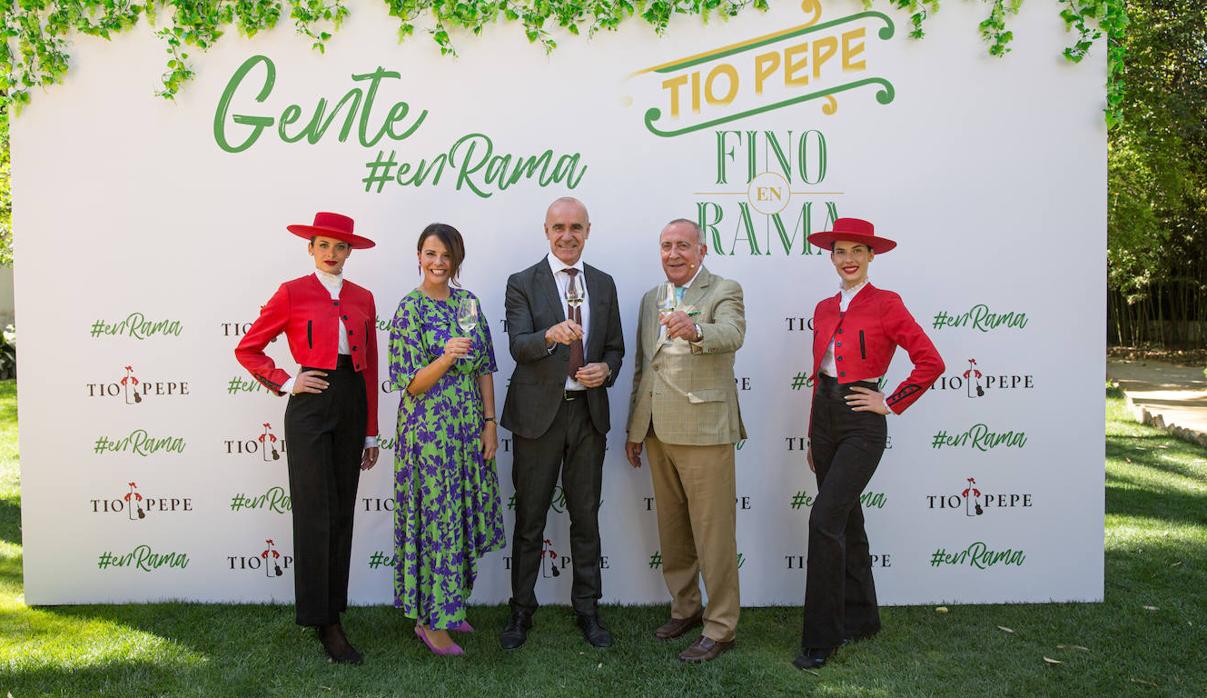 Antonio Flores and Silvia Flores with the mayor of Seville at the inauguration of Tío Pepe En Rama 2023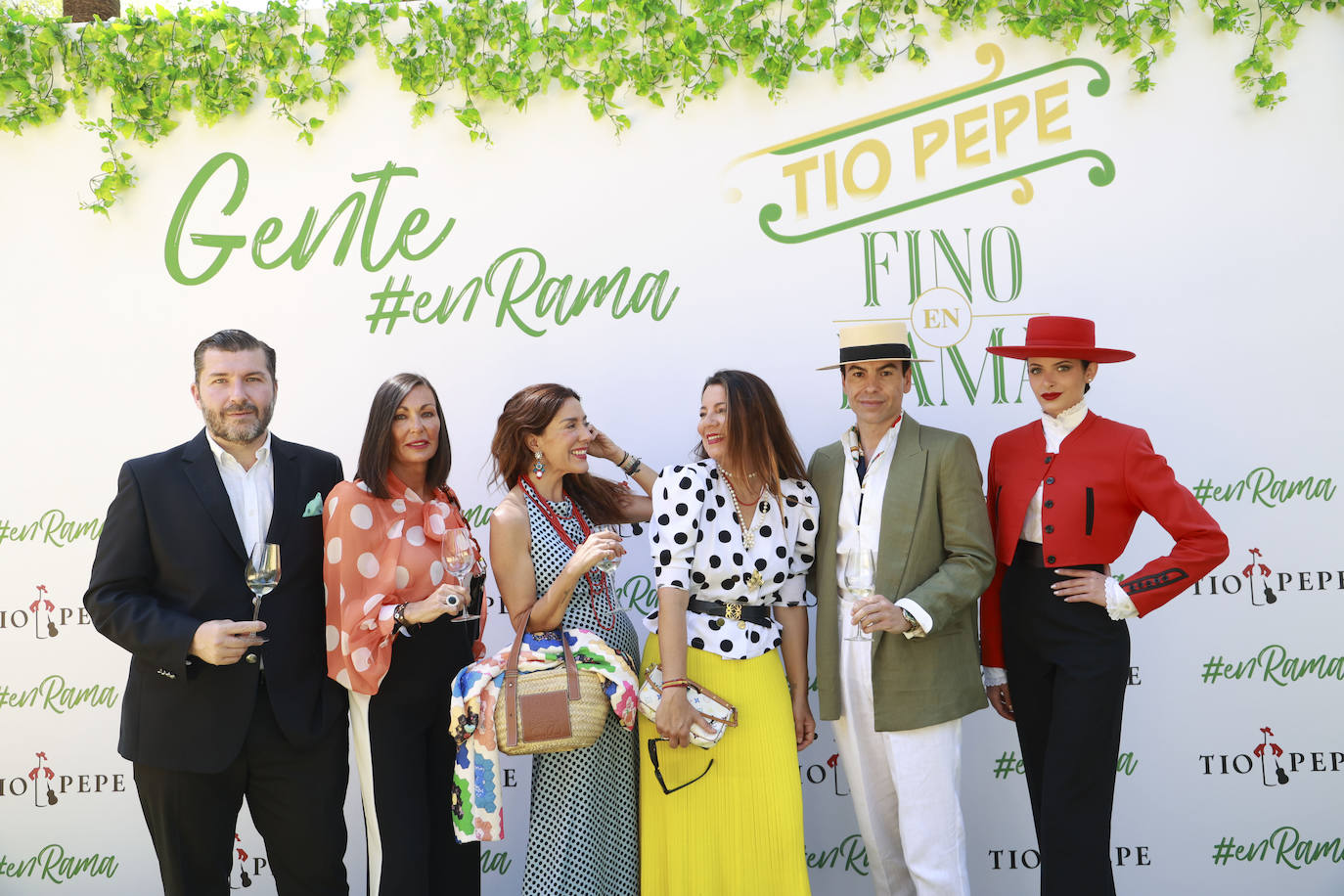 Javier Luque, Yolanda Nieto, Josefa Delgado, Ana Niebas y Luis Miguel Otero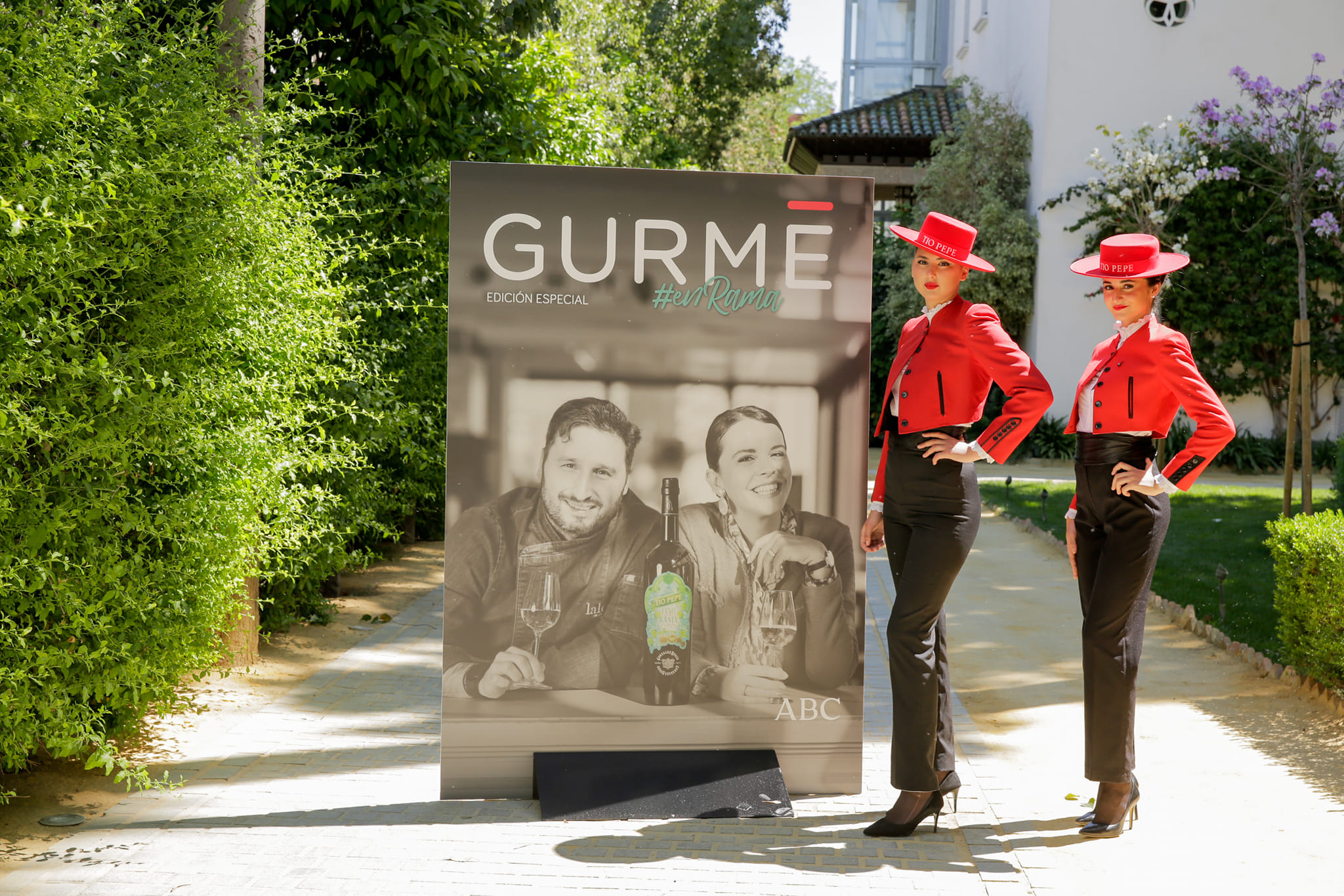 ABC Gurmé