Solera 1847


Cabeceo and Blends
The versatility of a Jerez
Solera 1847 is a wine where two grape varieties coexist; Palomino fino and P.X. Its duration in Solera process takes 8 years
Elaboration
VarietyPalomino Fino 75%, Pedro Ximénez 25%
Alcoholic content18% vol.
Tasting notes
appearance
Solera 1847 shows a dark intense mahogany colour due to the addition of Pedro Ximénez.
palate
On the palate a delicate wine with a smooth reminder of dates and raisins finishing with touches of caramel and oak and a subtle note of nuts.
aroma
On the nose aromas of raisins, vanilla, oak and slight hints of hazelnuts.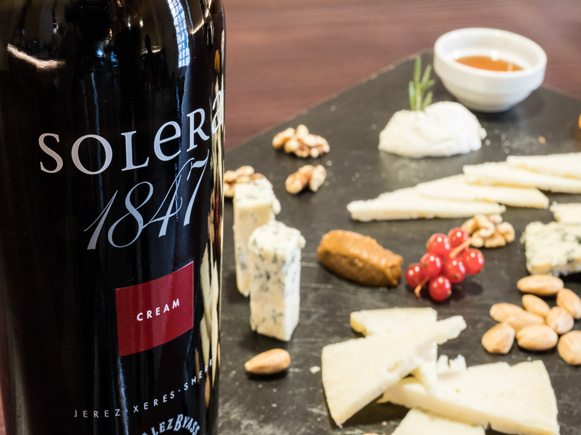 Pairing
This wine should be served slightly chilled, 10-12 ºC, in a small wine glass. Ideal as an aperitif with cheese however also as a dessert wine with ice creams, or fruit based desserts and with dried fruits.
Quesos


Ice-cream


Dried fruits