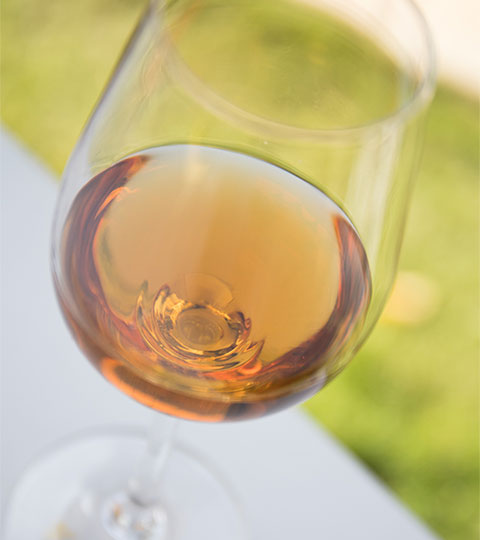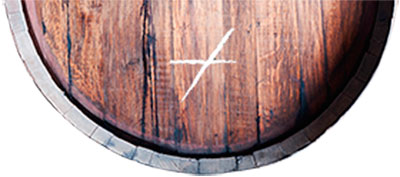 The mystery of the unexpected
Palo Cortado is a rare and marvelous wine that combines the delicate nose of Amontillado with the structured mouthfeel of Oloroso. As a meditation wine, it must be enjoyed slowly to experience the most mysterious nuances characteristic of sherry wine.
Elaboration
Both its production and origins are shrouded in mystery. It owes its origin to a fortification error where more alcohol was added than planned, making the proliferation of velo de flor impossible.
Nowadays, Tío Pepe's winemakers can identify in advance the unique characteristics of a Fino sherry that make it suitable to be turned into a Palo Cortado. When this is the case, it is fortified to above 17%, subjecting it to the oxidative aging that will develop its unique features. After that, it is further aged in the butts that have previously contained great Palos Cortados.  
Interesting fact: to identify it, a diagonal line was marked across the original chalk line on the wood of the Fino cask, resulting in the name Palo Cortado ('cut stick'). 
Is Palo Cortado Born or Made?
Variety100% Palomino
Alcoholic contentBetween 17% and 22% vol. alc.
Tasting notes
appearance
From brown to bright mahogany
palate
Round and deep on the palate, offering a noble transition in the mouth crowned with a pleasant and long-lasting finish.
aroma
It offers a broad variety of nuances that harmoniously combine the features of Amontillado and Oloroso sherries, with added hints of citrus and dairy.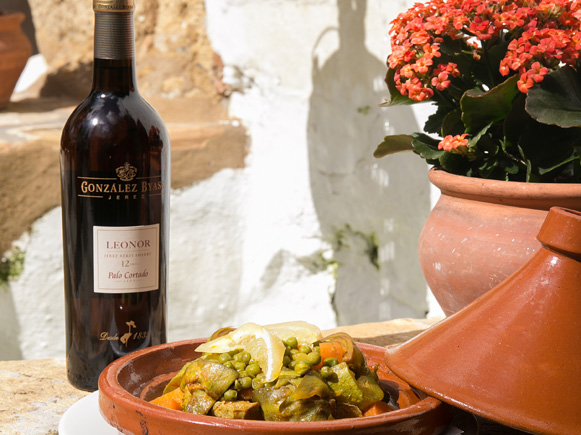 Pairing
Its unique features make it a wine that should be tasted slowly in order to enjoy the full spectrum of its nuances and pairings:
Meat
Game, oxtail, carrillada (Spanish-style braised pork cheeks), stews.

Soups
 Rich, highly concentrated consommés.

Cheeses
Cured cheeses.

Serving Temperature
Between 12 and 14ºC
Learn more about our Palo Cortado Sherry